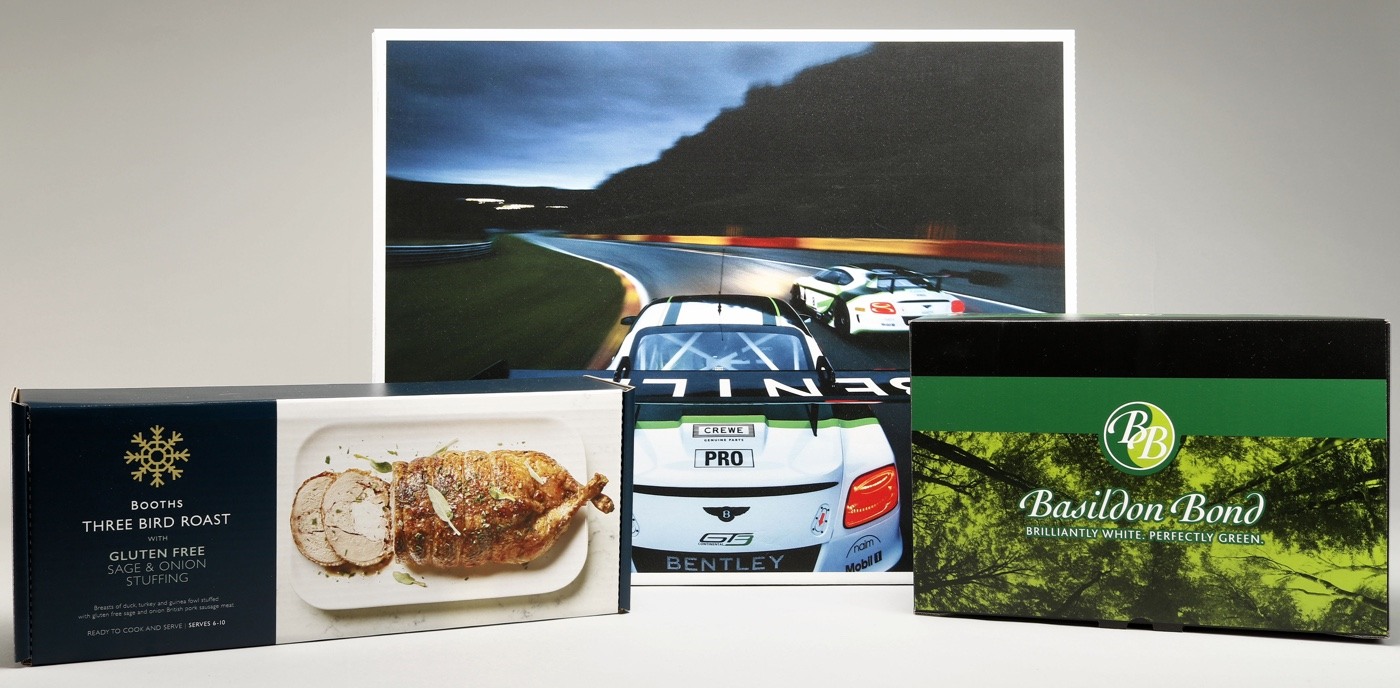 Printed packaging
High quality printed packaging enhances your product and brand and provides information for customers.
Advances in image production, plate making, ink formulation and print technology are increasing quality and providing choices of print process most suited to your needs.
Lithographic print
Is an economical choice for producing large volume printed packages using the highest quality process available.
A photographic quality printed sheet is laminated to the corrugated board and this process provides maximum visual impact. Further print finishes can be offered such as varnishes and foil blocking to offer the ultimate premium finish.
Digital printing
Full colour printing with no minimum quantity and low origination costs. This enables frequent or seasonal re-designs as well as the ability to produce high quality prototypes for test marketing purposes.
Silkscreen printing
Mainly used when printing large solid areas of colour and ideal for small print quantities. Screen printing is widely used for large point of sale items such as dump bins and floor displays.
Flexographic printing
Is the most common used type of print within the corrugated industry and suits both small and large quantity print runs. Improvements in plate technology and inks, plus the ability to print up to six colours and varnish options, has resulted in flexographic being an attractive alternative to Lithographic.